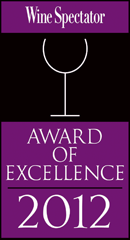 PRESS

Griffin Market has been fortunate to receive wonderful praise and recognition throughout our years in service. Below are links to some recent articles and awards we have received.
Pat Conroy
Low Country Weekly
"Its food is glorious and it is, by a long shot, the best Italian food ever served in South Carolina."
Pamela Brownstein
The Island News
"I cannot say enough about this fabulous restaurant, but don't take my word for it, it's a favorite of Pat Conroy, who dines there often."
John Warley
johnwarley.com
"I could list our favorite meals , but it would require essentially publishing the menu, which changes daily."